Home
»
press releases, emails , announcements
press releases, emails , announcements
 

Here is a typical announcement letter that you may e-mail to your membership.
I can edit this to include YOUR data, and get the copy to you for distribution.

Here is a Press Release you may send to your local newspaper.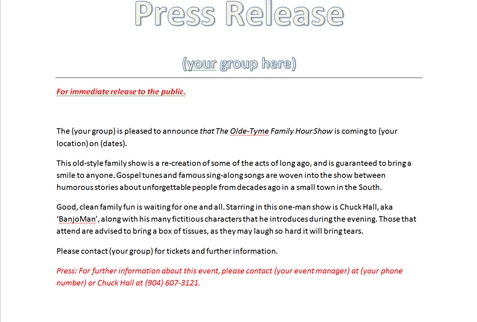 Here is a poster that we can fill in with YOUR data for the big show! I'll get the digital file to you, and you can run as many copies as you like. Measures 8.5 x 14 inches (legal size).